May 15, 2017
The Village Market is Back!
Posted by: Drew Beard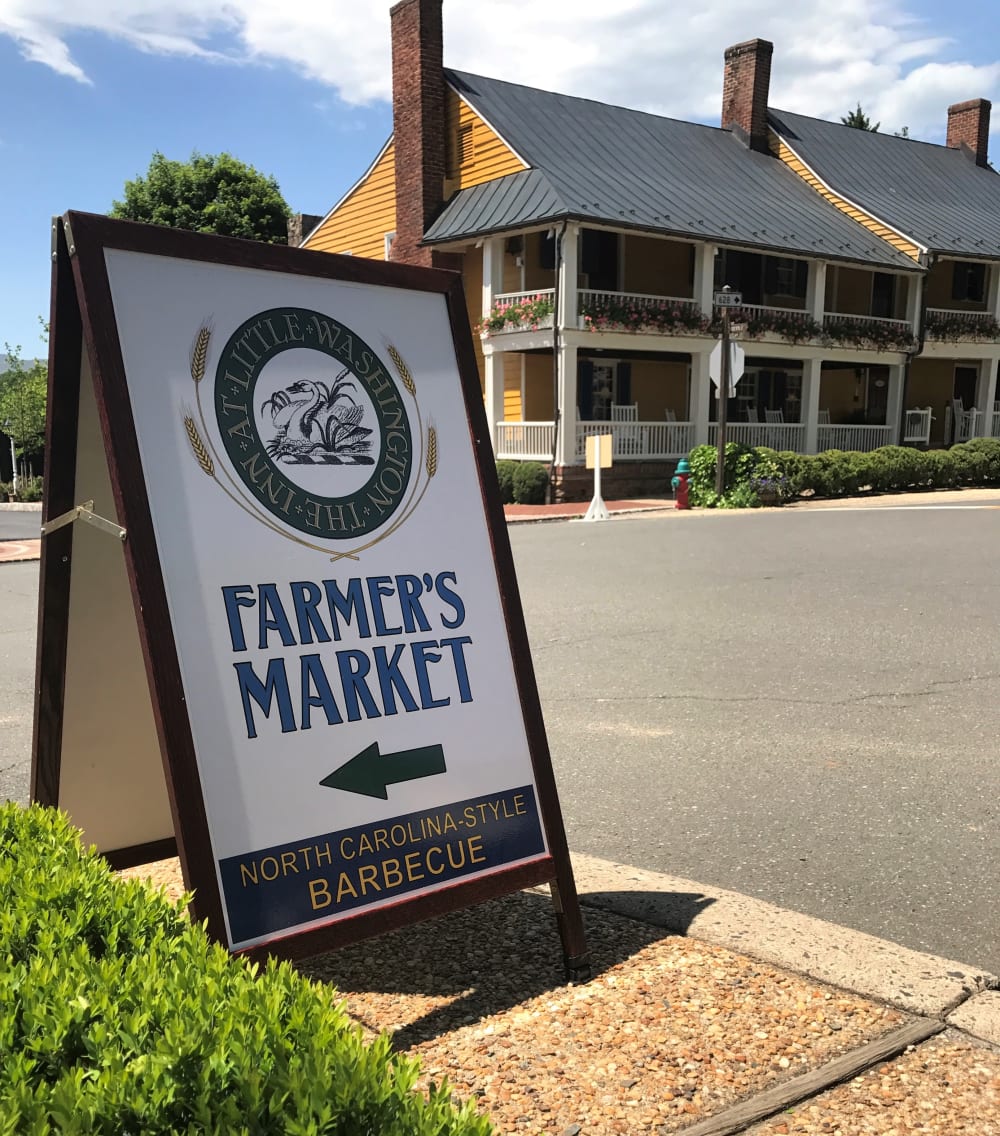 The end of May marked the official return to Little Washington of the Village Market. This open-air market in the heart of Washington, Virginia showcases some of Rappahannock County's best farmers and artists and is conveniently located just steps from Gay Street Inn. Hosted by the world-famous Inn at Little Washington, the Village Market is a must for weekend travelers to the area, and you can visit every Saturday from now until the end of October. The quality and diversity of the market's vendors, not to mention its idyllic setting in the shadow of the Blue Ridge Mountains, are more than enough reason to spend a weekend at Gay Street Inn in Little Washington.
Some of the treasures you may discover at the Village Market include jams and jellies from Waterford Run Farm, the freshest dried culinary herbs from Full Moon Farm, artisan bread and pastry from Bread and Water, and amazing organic produce from The Farm at Sunnyside. You'll also be able to take home a variety of delicious artisanal meats from Lothar's Gourmet and locally grown botanicals & hydrosols from Woolf Lavender Farm. The market also features many local artists including glassworks from AMFM Glass, jewellery from Ridge Line Designs, reclaimed wood furnishings from Shire Home Furnishings, and beautiful flower arrangements from Flourish Root. For the craft cocktail lover, be sure to check out Red Root and Company and Wild Roots Apothecary which are featured in some of the house cocktails at Gay Street Inn.
And don't forget about lunch! Whether you're dining at the Inn at Little Washington or not during your stay with us, you'll get the opportunity to sample some of their world-class cuisine at the Village Market. The Inn's booths feature homemade jams and pickles as well as delicious ham biscuits and North Carolina-style barbecue sandwiches. There's also a great brunch menu at Tula's, right next to the market, where you can enjoy a Mimosa or Bloody Mary with your meal along with mountain views from their large outdoor patio.
Suffice it to say, you really shouldn't miss the Village Market on your next weekend getaway to Gay Street Inn!